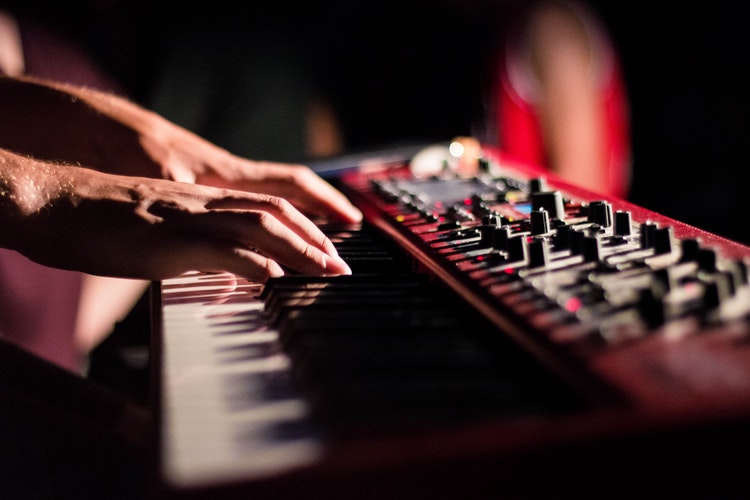 The electric keyboard features heavily in almost all genres of music, and is a great addition to any ensemble. Keyboards create notes that are different from the ones played by other instruments, which makes sure that the contribution of a keyboardist to any song always stands out.
We teach notes, chords, and sheet music to help our students extremely proficient at the keyboard. We also hold regular concerts and tests at our venue to help our students feel more confident about their skills. We conduct Trinity, Rock School, Rock N Pop and ABRSM (Associated Board of the Royal Schools of Music) exams to help our students to measure how well they are growing and learning. These classes are taught on an individual, one on one basis, as well as in a group with 5 students.

Here at Musik Cafe we train and motivate young music enthusiasts so that they become a perfect music producer. Along with teaching you the process and technicalities of making a song you will be introduced to workshops of songwriting and mixing and mastering a soundtrack. We have quite established our name in the whole of Delhi as the best music academy and success of our hardworking students and their work in the field of music proves the same.
We teach almost all forms of Keyboard at our Music academy which includes :-
• Western Classical Keyboard
• Jazz Keyboard
• Gospel Keyboard
• Rhythm and Blues
• Country and Western Keyboard
• Indian Classical Keyboard
• Bollywood Style Keyboard